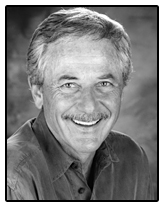 Composer/artist Barry DeVorzon has long been a prominent name in the recording industry. He has had a total of twenty hit records, which he has written and/or produced. He discovered the highly successful group, the association, and developed one of the most successful independent record and publishing companies of that time. He later sold his record company and his publishing company "Tamerlane" to Warner Brothers. He has composed the music for a number of major features, among which are "Bless the Beasts and the Children", "Hard Times", "Dillinger", "The Warriors", "Ninth Configuration", "Xanadu", "Tattoo", "Looker", and "Exorcist III".



His television credits include "S.W.A.T.", "Simon and Simon", "Renegades", "Private Benjamin", "V", "The New Twilight Zone", "Intimate Strangers", and "The Belarus File".



His work in motion pictures and television has resulted in a number of hit records and soundtracks: "Bless the Beasts and the Children", "Nadia's Theme" (the theme from the Young and the Restless), "Theme from S.W.A.T.", "In the City" from The Long Run and Hell Freezes Over albums, and "The Warriors" soundtrack album.



He was nominated for an Academy Award for "Bless the Beasts and the Children" and won a Grammy for "Nadia's Theme". His music for television has earned him six Emmys and numerous nominations.



In addition to composing, Barry Devorzon has enjoyed a successful career as a recording artist. His hit instrumental "Nadia's Theme" went gold as did the L.P. by the same name. Earlier in his career as Barry of Barry and the Tamerlanes, he had a top ten hit with "I Wonder What She's Doing Tonight."



Barry Devorzon recently had a hit with "No More Drama" recorded by Mary J. Blige, which went top 5 and platinum. His "Theme from S.W.A.T." was featured in the motion picture, "S.W.A.T.". The original music from "The Warriors" was used in the best-selling video game by the same name last year.